Oh! My!...I don't want to complain...but boy it's cold outside this morning...I was up early to walk the dogs and I had to wear a jacket...I had to make myself a cup of very hot tea after I came back inside...which I'm enjoying right now...but I also put my time up early to good use by making a couple of cards to enter into a few fun challenges today.
The cards were fun to make...but simple and easy...I love that.
I had to add the chevron to this card...LOL...it was left over from a project I started but never completed.
This is my recipe:
Stamp set: itty bitty banners,
*****
Card stock: whisper white...Kraft...groovy guava...kiwi kiss...dusty durango...raspberry tart DSP...She Said by Teresa Collins...and white printer paper.
*****
Ink: dusty durango.
*****
Punches: 1" and 1 1/4" circles...bitty butterfly...zig zag embossing folder.
*****
Additional supplies: s/u min glue dots...snail...s/u acrylic block...big shot...fiskar and melon green bakers twine.
Thanks so much for stoppin' by this morning...I had a ball making these cards in the quite of the early morning...so peaceful...please remember to stop by the challenges and see what the DT members have to share...their work may just inspire you too...I know it did me...enjoy the rest of the day...I hope you all have a stampin' good time.
Over at Crazy 4 Challenges things are looking sketchy there...this is the sketch they're sharing this week.
http://crazy4challenges.blogspot.com/2013/07/crazy-4-challenges-c4c195-things-are.html
*****
Over at Colour Q Challenge these are the delicious colours they have for us to play with...just too yummy!
http://colourq.blogspot.com/2013/07/colourq-challenge-199.html
*****
Over at The Craftroom Door...I love the fact that Anything Goes.
http://www.craftdoormagazine.com/2013/07/ttcrd-july-23-july-29-challenge.html
*****
Make it Monday...#150 is one of my favorite challenges...you can share your cards or projects...and then drool over everyone elses...so much fun.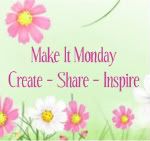 http://ppp-makeitmonday.blogspot.com/2013/07/mim150-with-lotv.html