There's a song that goes something like my title...Under the Sea...but for the life of me I can't remember all the words...I will have to look it up later...I entered my card into some fun challenges this week...and I had so much fun making my card...I really believe I even felt cool on this hot day...lol.
I love making these Chevrons and adding them to my cards...I didn't add a sentiment since I'm not sure who I'll be sending this card to yet...I can always add the appropriate sentiment later.
I used my embossing folder to emboss half of the card stock...the squid and fishes are all raised on some stampin' dimensionals...the fishes have mini dew drops for the air bubbles.
Stamp sets: fishy friends and two step spring garden.
Card stock: whisper white...Bermuda bay...she said DSP pad from Teresa Collins...and white printer paper.
Inks: lucky limeade...raspberry ripple...and island indigo.
Embossing Folder: textured impressions elegant lines.
Additional supplies: hillside mini dew drops...s/u glue dots...stampin' dimensionals...snail...crystal effects...big shot...simply scored plate...bone folder...and fiskar cutter.
Thanks for stoppin' by this morning...WHEW!!!...we're having a heat wave...even the dogs don't want to move...they're just hanging out in front of the fan this morning after a quick walk...stay cool everyone...drink plenty of water...don't forget your furbabies too...and I hope you all have a stampin' good time.
Don't forget to stop by the challenges and see what the DT Members and the other entries have to share.
Over at Crazy $ Challenges C4C#194 they're into Marine Life this week.
http://crazy4challenges.blogspot.com/2013/07/crazy-4-challenges-c4c194-marine-life.html
Through the Craftrooom Door TTCRD 7/16-7/22 it's anything goes this week.
http://www.craftdoormagazine.com/2013/07/ttcrd-july-16-through-july-22nd.html
CQC #198 has some beautiful colour combos to play with this week again.
http://colourq.blogspot.com/2013/07/colourq-challenge-198.html
Over at the Simon Says Challenge... we are being inspired by the sea...beach...or anything nautical...how pretty is that.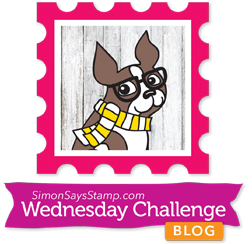 http://www.simonsaysstampblog.com/wednesdaychallenge/july-17thby-the-sea/